"I was making food when one of my roommates said, 'hey, there's a cat here.' I peeked around the corner and she was cautiously making her way a few feet into the door, sniffing the ground while keeping a watchful eye on us," Adam told
While the kitten was inspecting their abode, she suddenly got spooked and ran back outside. Adam grabbed a can of tuna and went to find her.
"I couldn't just let a stray kitten that came in, go back out, if I had the chance to help."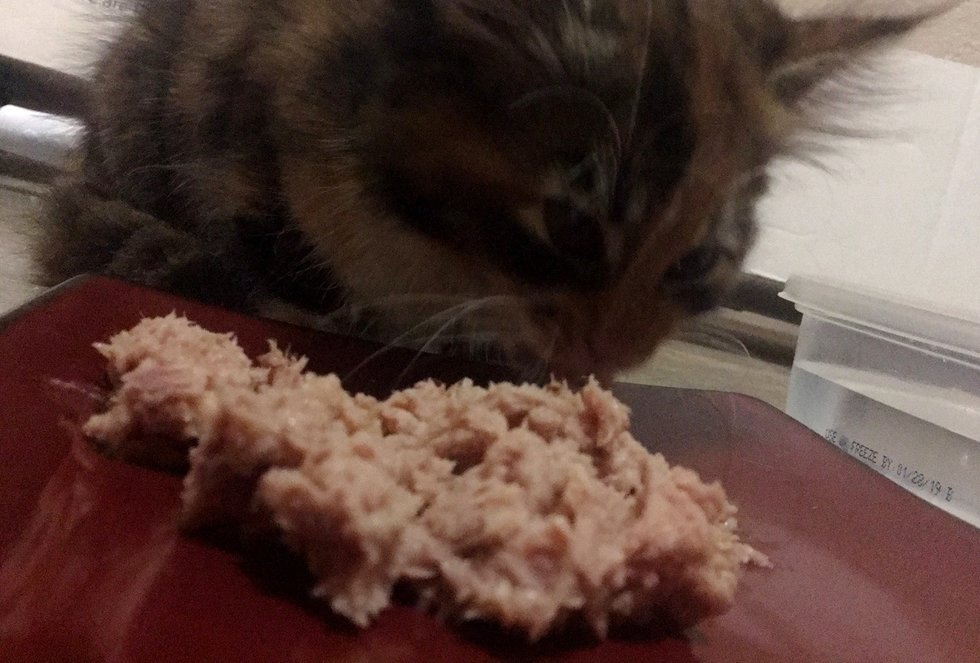 He found the little one and tried to coax her with food. The kitten was very hungry, followed him to the front steps of the apartment and then into the kitchen. As soon as he set down the food, she immediately scarfed it down.

The little calico quickly warmed up to her human friend and snuggled up to him for attention and pets. He was completely smitten with her and named her Tuna.
"I gave her a shower after seeing how many fleas she had. That night, she slept in my bed, and every night since then. She's already taken to sleeping under the blankets with me."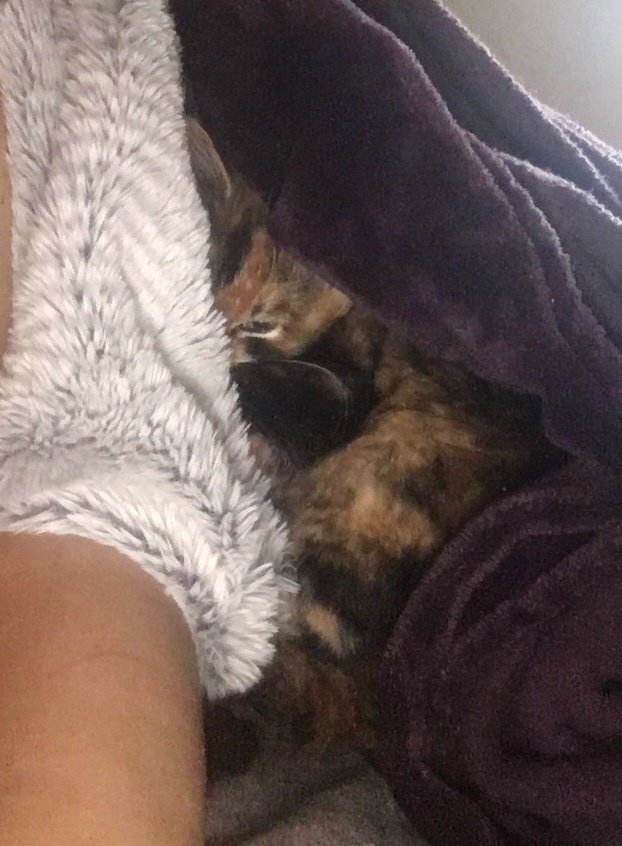 The kitten was treated for parasites, worms and fleas at the vet. They couldn't find a microchip, and since no one from the neighborhood came to claim her, Adam knew it was meant to be.

"Tuna has chosen her forever home… And she's teaching me how much energy one little gal can fit in to the few hours she's awake each day."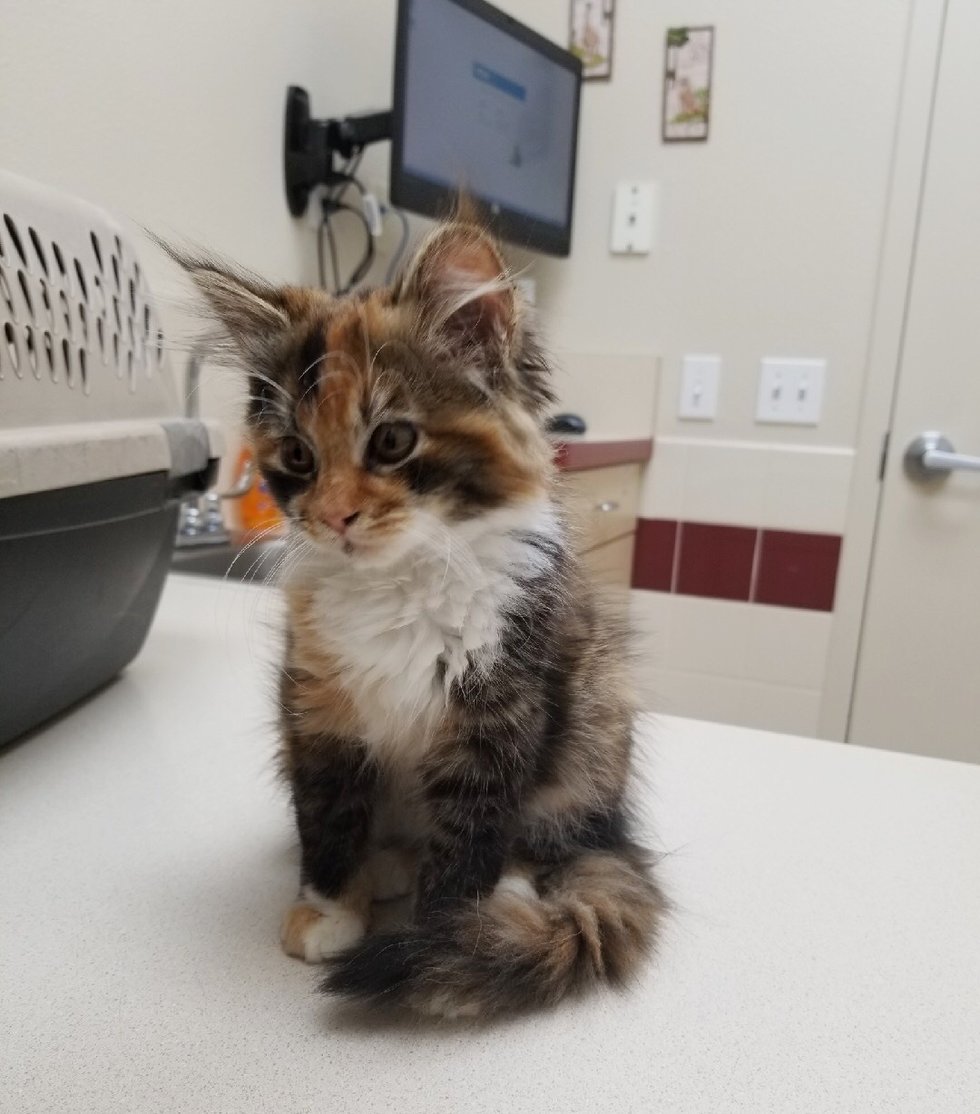 The calico is very playful, adventurous and packed with energy.

"She loves climbing around on the forts I made out of boxes, but her favorite thing to do is definitely playing fetch with her catnip mice. I'll throw them up the stairs or into the kitchen, and she'll run after them and bring them back after an enthusiastic 'Get it, Tuna!'"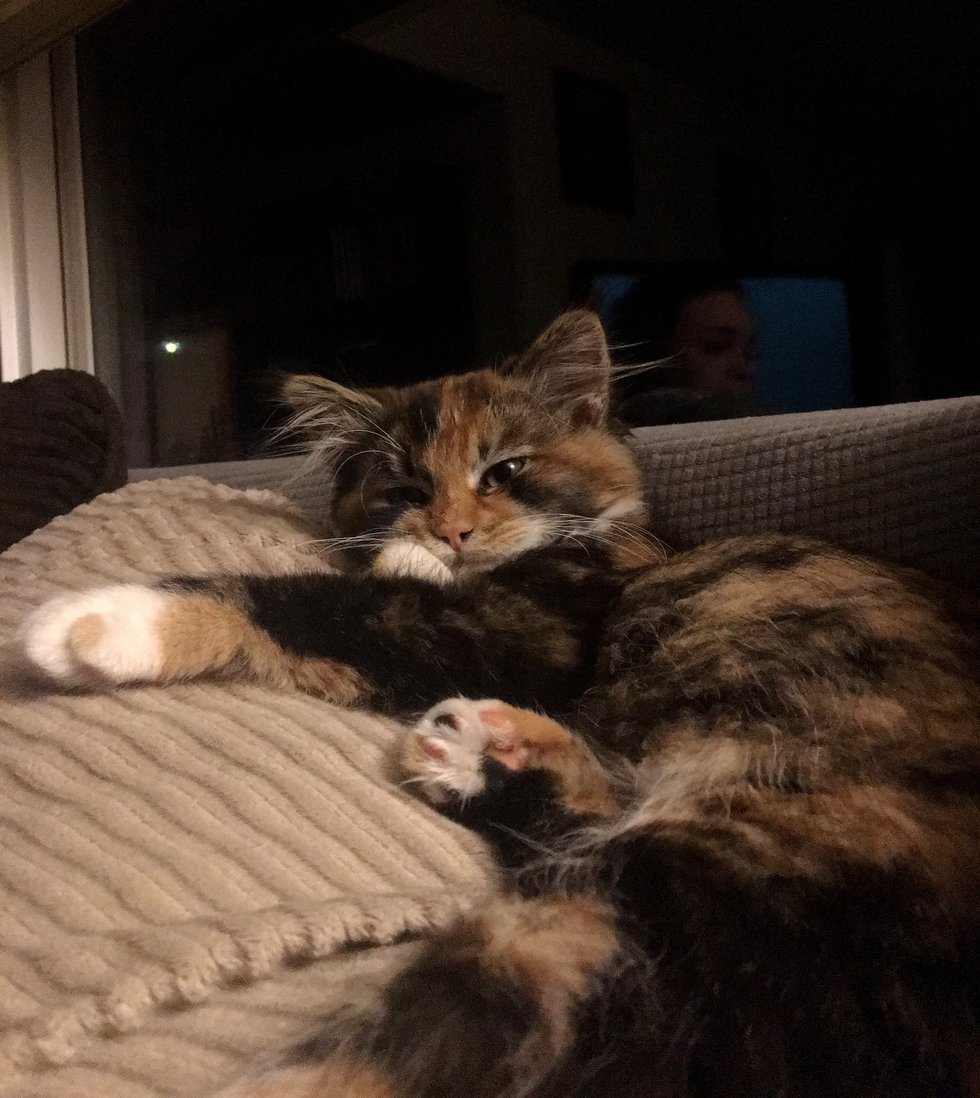 She plays hard and cuddles even harder. Tuna always comes to her human dad for snuggles after her daily adventures.