3) Antartica, prisoners of the cold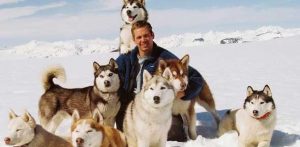 While conducting a science expedition in the middle of the Antarctic, guide Jerry Shepard and geologist Davis McClaren are victims of an accident that could have been fatal if their sled dogs had not saved them.

Emergency evacuated under extreme conditions, Jerry is forced to abandon his dogs in the heart of one of the most formidable winters that the polar zone has known.

Delivered to themselves, the eight animals will try to survive in a nature as majestic as it is hostile. Unable to forget his four-legged friends, Jerry tries by all means to return to the spot, but weather conditions prevent him. In the face of the worst conditions, humans and dogs will face everything to find themselves …
4) My dog ​​Skip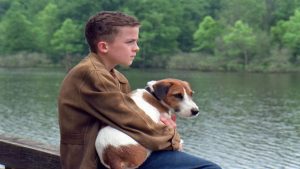 In 1942, in Yazoo, USA, life for Willie Morris, a young boy of eight, is not very cheerful. Rejected by children of his age and protected by his father, Willie has no other companion than his dog, Skip.
This exceptional animal proves to be superiorly clever and intelligent and will help our young man to emancipate himself. But time passes and Willie, now seventeen years old, leaves for the first time his little village and says goodbye to his faithful friend Skip.
5) The incredible journey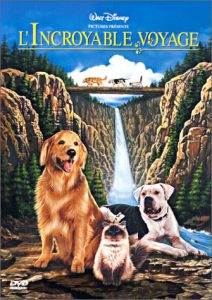 Entrusted to Kate's care during the family's holidays, Shadow, a golden retriever, Chance, a young American bulldog and Sassy, ​​a Himalayan cat, are constantly fleeing to join their masters.
6) Beethoven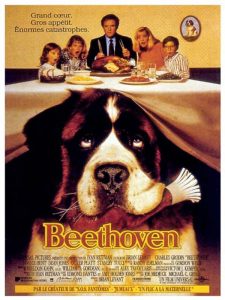 The Newton family has everything to be happy … Yet, she feels that something is missing. This lack will be filled by a puppy, just escaped from the claws of dog kidnappers.
The Newton baptize the puppy Beethoven and it grows, grows … to the point of reaching 85 pounds! Meanwhile, Dr. Varnick, a terrible veterinarian, is secretly developing products that require experiments on dogs. And adorable Saint Bernard is on the veterinarian's list …
7) Turner and Hooch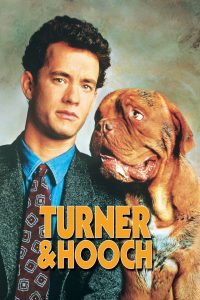 The police officer Scott Turner is a maniac of the order. Her professional and private life is regulated like music paper.
But one day he learns that Amos Reed, old hermit of his friends, has just been shot by a gang of drug traffickers. Turner decides to avenge him and in the meantime adopts Hooch, Amos's dog.
Hooch quickly upsets the policeman's habits and begins by ransacking his apartment. A merciless struggle between man and beast and Hooch will of course conquer this new master …
8) Benji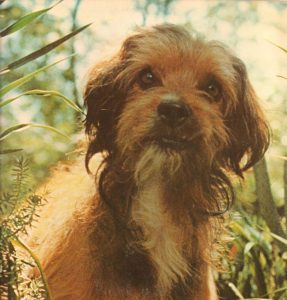 After a storm in the open sea, Benji disappeared, after hours of research the hope of finding the little dog alive fades.
Only Frank, his master still grows to a miracle … Benji has indeed survived and finds himself on a beach seemingly deserted …
9) Faithful Vagabond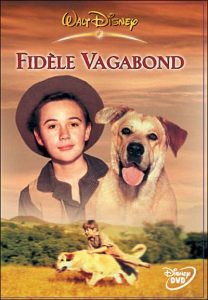 In the picturesque Texas of the 1860s, a boy named Travis, wanting to assert his authority, tries to scare away a dangling dog with dangling ears, adopted by his younger brother Arliss.
But the Vagabond dog proves his loyalty by protecting the family farm and saving Travis' life. The boy and his dog then become inseparable and together they will learn valuable life lessons.
10) Faithful Lassie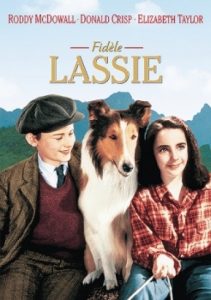 For lack of means to maintain it, the Carracloughs, a family of farmers, are forced to sell their brave dog Lassie who finds himself at the Duc de Rudling, in another region of England. But the dog runs away and tries to find the way home …
11) Belle and Sebastien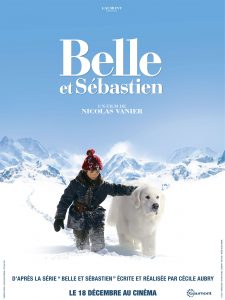 It's happening up there, in the Alps. It happens where the snow is immaculate, where the chamois run the marmots, where the summits tu the clouds.
It happens in a peaceful village until the arrival of the Germans. It is the meeting of a solitary child and a wild dog. This is the story of Sebastian taming Belle. It is the adventure of an unfailing friendship.
It is the extraordinary story of a resourceful and touching child in the heart of the Second World War. It's the odyssey of a little boy looking for his mother, an old man looking for his past, a resistant looking for love, a young woman looking for a adventures of a German lieutenant in search of forgiveness. It's the life of Belle and Sébastien .